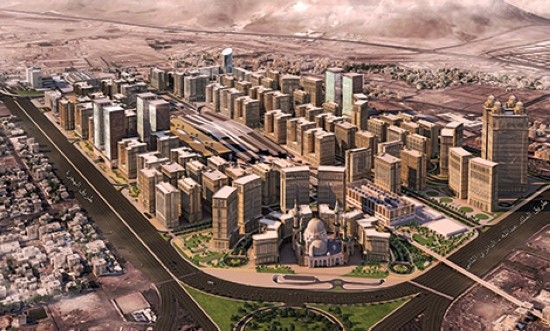 More than seventy years
in the national economy
Abdul Sattar Q. El-Maimani Established Al-Maimani Holding Group for Industry, Investment & Trade in 1945 (1365H), holding commercial registration number eight in Kingdom, Sheikh Maimani has built the Company into a nationally recognized leader manufacturing, investments & trade. Maimani holding Group has continued its commitment to commercial enterprise by diverse investments through focusing on investment in industrial projects via Saudi investment companies, and experienced shareholders. AL-Maimani Holding Group corporate headquarters are located in Madina with branch offices located throughout the kingdom in Riyadh, Jeddah, Mekkah, Taif, Yanbu, Dammam ,Tabouk, Jouf, Omluj, Zahban, Rabiq, Wajh, Yutma, Khaibar, Ula, Arar and Sales agents in Qatar, Kuwait & United Arab Emirates.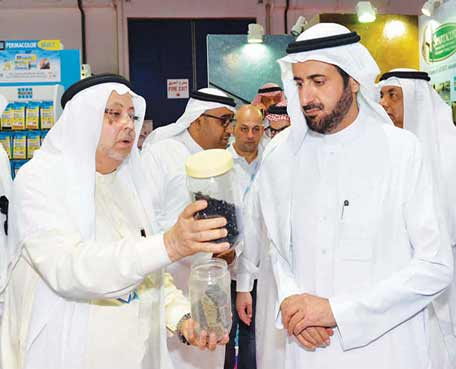 Our Identity
Message

Leadership and excellence in building materials industry and investment in Saudi Arabia

Vision

A family company with a glorious past that manages a sophisticated future in bricks industry and thermal insulation, building materials, elaborated investment and commitment to our customers and the community

Value

Credibility, commitment, teamwork Workmanship, customer care, community responsibility and assess achievements
Higher levels of the organizational structure
Level one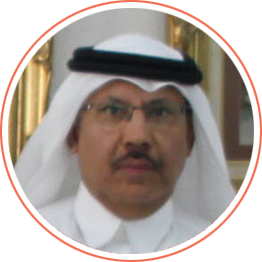 Mr. Yousef Elmaimani
Chairman Madaran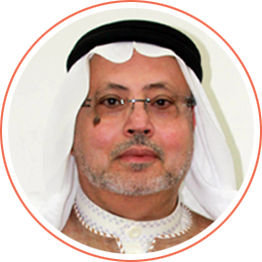 Eng. Fareed Elmaimani
Board Member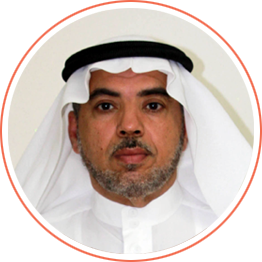 Mr. Khalid Elmaimani
Board Member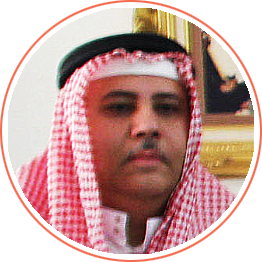 Dr. Basam Elmaimani
Board Member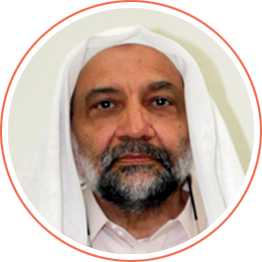 Dr. Yassin Jafri
Board Member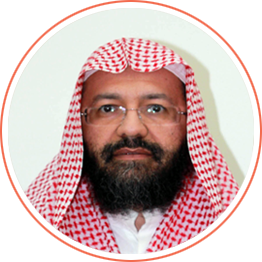 Mr. Yousef Khalawi
Board Member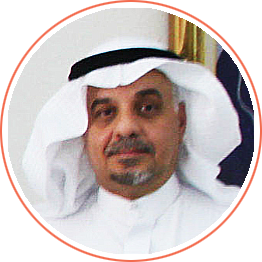 Eng. Tariq Diwali
Board Member
Level two
The Committee of Nomination, Remuneration, Management and Audit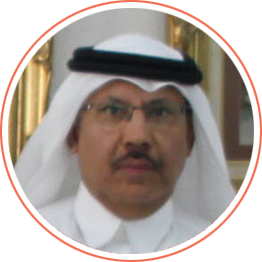 Mr. Yousef Elmaimani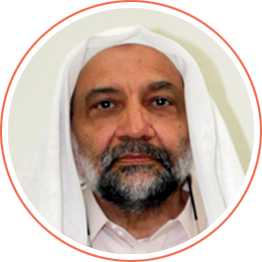 Dr. Yassin Jafri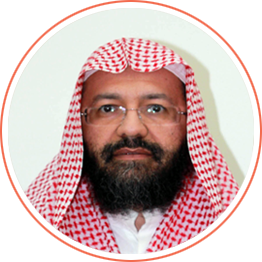 Mr. Yousef Khalawi
CEO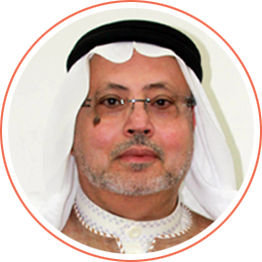 Eng. Fareed Elmaimani
Executive Committee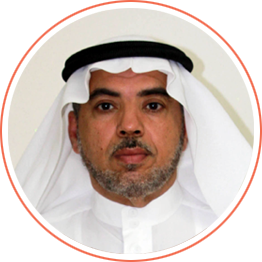 Mr. Khalid Elmaimani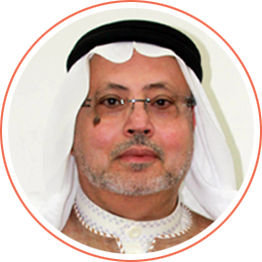 Eng. Fareed Elmaimani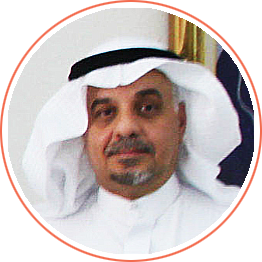 Eng. Tariq Diwali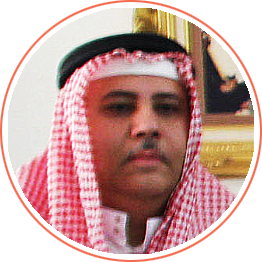 Dr. Basam Elmaimani
Future Plans:
As a major part of the continuous positive role of the group, we are working with the Kingdom's Government hand in hand towards economic development on the local and global levels by encouraging and supporting investment opportunities, establishing big variety of investment companies, attracting national talents within professional training and employment programs, and continuously servingour community through several projects, socialand economic activities in the Kingdom in collaboration with the Saudi Chambers of Commerce and industry, the Chamber of Industry in Al-Madinah, Economic commissions, Council ofjoint foreign economic commissions, and participating in the delegations of foreign businessmen visits.
The most important group companies owned by or contributed by
1BUILDING MATERIALS INDUSTRY PROJECTS
Al-maimani Red Brick and Clay products factories are considered of the biggest brick manufacturing companies in the Kingdom of Saudi Arabia having an annual production capacity amounting million tons. The plant produces sixty different kind of red brick potters through three huge factories, and distributes its production in nineteen citiesin the Kingdom. The factory has got the quality mark of the Saudi Arabian Standards Organization as the first factory of buildingmaterials in the Kingdom that have this award and for seventeen years in a raw. The factory has been establishedin collaboration with the Research Center at King Fahd University for Petroleum and Minerals,which conducted several researches for rationalization usage of houses electric power, and the production ofRockwool insulation (insulator). Another research is also conducted for reducing electricity consumption in buildings. Meantime, the research department at the factory is always working on providingnew ideas and designs for economic housing projects as a kind of promotion for this type of modern and high specification housing that fits the Saudi royal families at economical prices. The factory is also holding specialized seminars for engineers and citizens to increase awareness of the importance of rationalizing electricity consumption. Taking in consideration that the factory is using clay and sand asbasic sources.
Al-Medina pottery factory
For the production of pottery.
The first factory in the Kingdom that produce insulation rock wool which is used in the field of thermal and acoustic insulation, power plants projects, water desalination plants, petrochemical projects and oil refineries, as well as thermal insulation of buildings and facilities construction, with a capacity of about 10,000 tons, the factory is exporting its production to countries of the GCC Council in addition to some other countries.
Saudi White Cement Company (Riyadh)
The first project in the Kingdom for the production of white cement with production capacity amounting to 200,000 tons per year.
Global stems Gypsum Company
Located in the city of Yanbu and produces gypsum powder and other gypsum products, 200,000 tons of production capacity. For the production of gypsum powder and gypsum and gypsum products with a production capacity of 300,000 tons per year.
2FOOD INDUSTRY PROJECTS
The factory is using the best technology for refining and sterilizing water and adding the essential minerals necessary for human health, and producing a variety of containers starting from a quarter liter up to 18 liters, distributing all over Al-Medina and the other cities of the Kingdom.
One of the biggest healthy water plants, most famously in the Kingdom through its brand (Taiba) and produces multiple packets starting from quarter liter and up to 3 liters, and uses the latest machinery and equipment internationally known for purification, water bottling and distributing its production all over the Kingdom in addition to exporting to neighboring countries
Al- Madinah Co. forDates &its Derivatives (Tomor)
The factory is specialized in manufacturing dates using the best manufacturing, treatment and packaging methods, and is exporting about 80% of its production to many countries around the world starting with the US, Canadian, European, Asian and African countriesmarkets, the factory has superior production quality and excellence on local and international levels.
3INVESTMENT AND JOINT STOCK COMPANIES
Al-Medina Industrial Investments Co.
Joint-stock company contributes to the industrial development in Al-Medina through the development of several investment opportunities and establishing different factories.
Taiba Agricultural Development Company (Tadk) Al-Medina
Investing in farm projects in addition to agricultural marketing and providing farmers requirements of seeds, fertilizers, pesticides and equipment.
Arab Resort Areas Company-ARAC (Al-Medina)
Contributes to tourism projects in order to encourage domestic tourism and participate in the relevant establishments, operations, management areas, recreational projects and support the visitors of the Prophet Mosque "may Allah bless him" and prepare necessary chalets and hotels, along with management services.
4CHEMICAL INDUSTRY PROJECTS
United Company for sponge and its derivatives (Dammam)
The plant produces sponge used in the furniture industry of homes and offices. It distributes production to factories and shops manufacturing furniture with annual production of 3,000 tons.
Al-Medina SpongeFactory
For the production of sponge used in furniture and mattresses with annual production of 3,000 tons.
Al-MaimaniFactory for polystyrene containers(Al-Medina)
The plant produces polystyrenecontainers used in packing food products such as dates, vegetables, fruits, and others.
5METALLURGICAL PROJECTS
Arab Company for Axes, Foundries and Spare Parts (Foundries) Al-Dammam
It is the first integrated project in the Kingdom for the production of spare parts made of cast iron, and different types of cars, chassis and motor axes that covers the Kingdom's needs, and exports part of its production to European markets.
6PROJECTS IN WHICH THE GROUP HAS INVESTED AND HAS SOLD ITS STAKE
Taiba Investment & Real Estate Development Company (Al-Medina)
One of the largest Saudi companies in terms investment & real estate development in the area surrounding the mosque of the Prophet in Al-Medina, which is the best areas for investment, the company is also investing in various industrial, agricultural and touristic projects in addition to its activity in the field of construction and maintenance.
EMAAR Mecca for Real Estate Development Co., Ltd.
The international market in Mecca is considered as the largest marketing & commercial complex, it is located at the entrance of Mecca from Jeddah Highway direction, the complex includes 444 shops in addition to residential towers, and an international hotel (under construction).
Gulf Company for oils and vegetable ghee(Al-Dammam)
This project is located in Dammam, and produces various vegetable oils (corn oil, palm oil, sunflower oil) with production capacity of 65.000 tons, the companyinvests also in some industries related to the same activity in the food industry, in addition to fulfilling the local market needs of vegetable oils besides exporting to many of the Middle Eastern and African countries.
National Company for film radiography (X-ray) Dammam
This project is the first project in the countries of the Middle East for the production of X-ray films used in hospitals, covering the needs of the local market of the X-ray films with technical cooperation with the Belgian company AGFA JFR.
Tabuk Cement Company
For producing Portland cement with annual production of million tons.
7SISTER COMPANIES SPECIALIZED IN THE FIELD OF HIGH-TECH, TELECOMMUNICATIONS AND AIR TRANSPORT SERVICES:

International Group of Advanced Business Inc. (GAB) (Riyadh)
Advanced Distribution Technology Company (ADT) (Riyadh)
Dom Company for Trading and Contracting (DOM) (Jeddah)
First Communication Company (FCC) (Riyadh)
Arab Business Company (ABC) (Jeddah)
Iamku Co., Ltd. (Iamku) (Riyadh)
Saudi Company for supply and support (Sults) (Riyadh)
Saudi Economic and Development Company (Sedco) (Riyadh)
National Air Services (NAS) (Jeddah)
Nabaa Company for Development and Investment (Spring) (Yanbu)
8COMMERCIAL FIELD
Importers, distributors, agents for many products of household appliances, kitchen utensils, antiques, gifts, crystal, electrical appliances companies, as well as distributing all across the kingdom.
Group interacts with government investments towards diversification of income sources and to achieve the following objectives:
To fulfill the local market needs, and avoid imports.
Export to world markets.
Take advantage of the features available to the national industry.
Reliance on various local raw materials, and invest optimally.
Use advanced technology to produce high quality products with the fewest number of workers
Continuous modernization of machinery and equipment used in projects.
Protecting environment.
Optimal use of water during manufacturing process.
Optimal use of electricity and petroleum products.
Water recycling and re-use of heat in manufacturing.
Industrial wastes, and recycled.
Industrial wastes recycling.
Continuous training programs for workers to raise efficiency.
Industrial integration with other investors through the use of their products a primary or semi-processed or manufactured materials in the group projects.
Encourage national entities to market products manufactured in projects.
Reliance on local manufacturers and suppliers to ensure production requirements.